Careers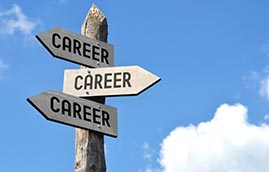 Case Medical is a vertically integrated manufacturer of products for infection prevention. Our products are manufactured under our roof in  Bloomfield, NJ. We have several job openings for machine operators, assemblers, customer service, account managers, and programmers.

We are looking for committed professionals who  are team players, hard-working, support diversity and sustainability goals and care about patient and staff safety.

We are growing and in need of folks to represent us and provide clinical and technical support in various regions in the US.
Case Medical has available opportunities for careers in the following categories at our Bloomfield, NJ location:
CNC Machine Operator
Assembly Technician
Clinical Specialist
Account managers
Programmers
Data analysts
Lab technician

If you are local and interested in a position in manufacturing, or can represent us in other locations, please apply now.
Please apply online. You can apply and submit your resume via our employment application: Employment Application
For more information on our available openings, please contact us at [email protected].