Carts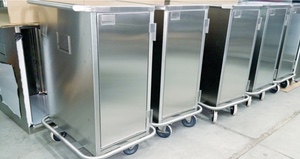 SteriTite case cart systems save time, money and effort.
Case Medical manufactures open and closed case carts in single and double bay configurations, as well as triple bay storage racks. Designed for storage and transport, the universal size fits all sealed container systems and supplies. The stainless steel perforated shelves are fully adjustable and may be disassembled for cleaning. The shelf design avoids tears when removing wrapped sets from the cart or storage shelf.
Our case carts have the smallest external footprint relative to competitors with comparable internal storage capacity. A variety of dimensions and configurations accommodate smaller surgical sets and space constrained clinics, as well as larger sets for major facilities with high volumes of "loaners". Flexible layouts are available for bariatric instrumentation and wider configurations for "Bookwalter" sets.
All SteriTite carts and storage racks are manufactured from higher quality stainless steel with adjustable perforated shelving, shock-absorbing wheels with cart washable, stainless steel casters. The flexible design maximizes storage space and transportability. SteriTite case carts are designed to be cleaned manually and in automated cart washers. The durable construction and materials withstand elevated temperatures and chemical agents. Storage racks are designed with the same durable, stainless steel materials and locking wheels.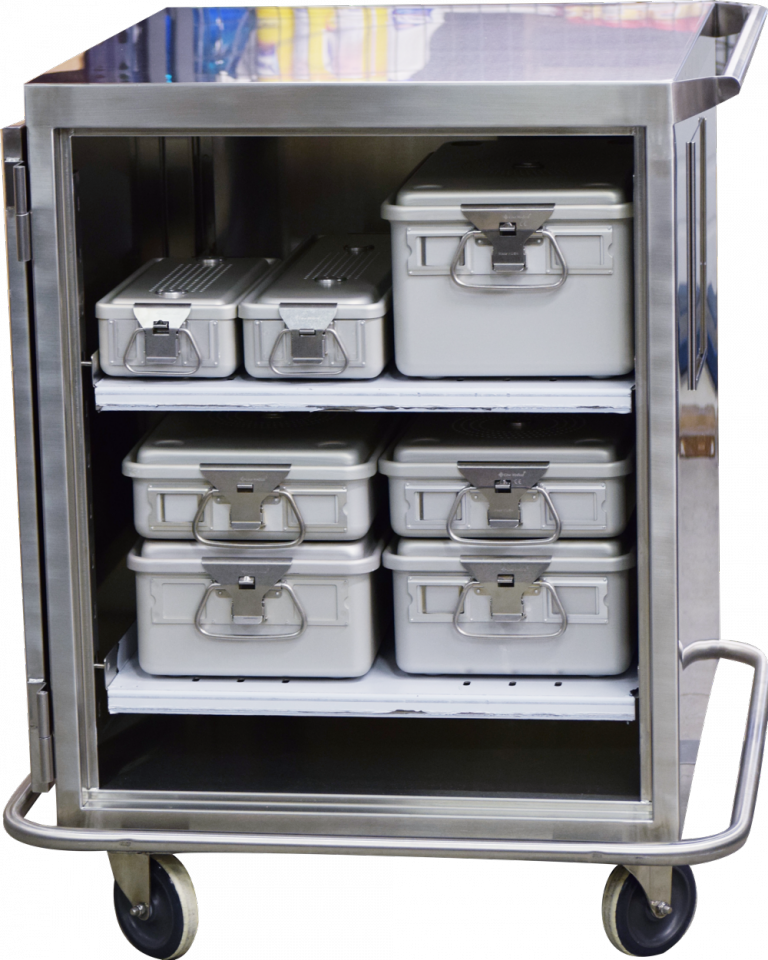 Secure Storage and Transport
Superior materials and design provide maximum durability and instrument set protection. All shelves are perforated stainless steel and adjustable. Case carts may be ordered with a convertible back table extension, storage bins for soft goods, padlock mechanism, and hitch for towing multiple units at one time. Now available, an optional disposition monitor to differentiate "used" from "unused" items.