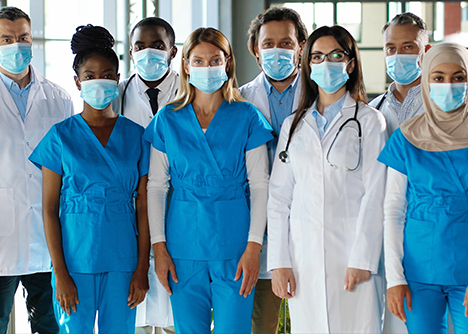 You are not alone
In today's blog, we debunk the veiled threats and coercive tactics used by medical equipment manufacturers. How often have you been told, that to avoid VOIDING your warranty, you must only use the manufacturer's consumable products and only have their techs work on your equipment? All the time, right? So, whether it's the washer/disinfector, the sterilizer, or the ultra-sonic cleaner, you're captive to the manufacturer's warranty or service agreement.
Here's the truth; It's against the law
Whether it's repairs, supplies, or cleaners, it's the same story, "You must buy from me", says your equipment supplier, "or you will void the warranty". How many times have you heard this and have been pressured to use a product that was more costly and not as effective or safe as your preferred choice? Is this fair or even legal? That's right, the answer is no! It's illegal to void a product's warranty simply because it receives an "unauthorized" repair or another companies' consumable supplies.  However, manufacturers have persisted with the practice, finds a recent U.S. PIRG (Public Interest Research Group) report.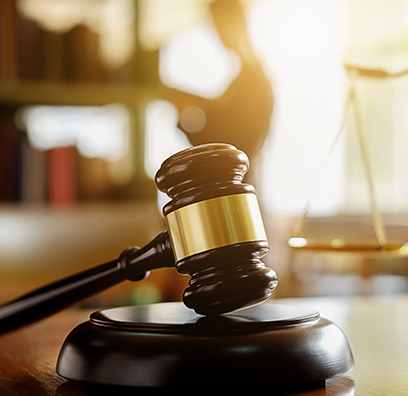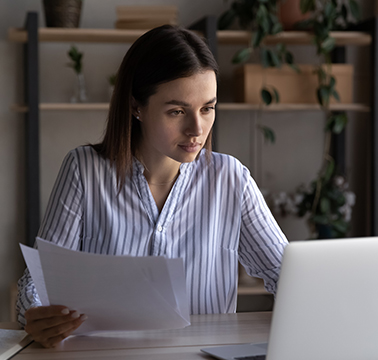 Refer to the Magnuson-Moss Warranty Act
Conditioning warranty service on use of a particular repair service or a specific brand's parts or products is considered a violation of the Magnuson-Moss Warranty Act. U.S. PIRG Education Fund researchers contacted appliance manufacturers and combed through policies on their websites to see which ones were complying with the law. Every one of the 43 companies surveyed said it would inform consumers that "unauthorized" repairs on their products would automatically result in a voided warranty. That's true of consumable products as well, such as the instrument cleaners you consider buying.
"It's totally unacceptable," said Nathan Proctor, U.S. PIRG's Right to Repair campaign director. "Manufacturers should follow federal warranty laws." The report recommends that the Federal Trade Commission do more to enforce warranty rules and that states pass Right to Repair laws.
Medical right to buy is key to patient care
What's important is whether products have been validated for their intended use, fairly priced, and do more good…than harm. In fact, your ability to select your preferred instrument chemistries would improve patient care and reduce hospital's need to rely on costly manufacturer repair and replacement. Doctors, nurses, and other healthcare workers have an important role to play in securing only the best products and services and should not be forced to use something based on aggressive marketing tactics and even misinformation.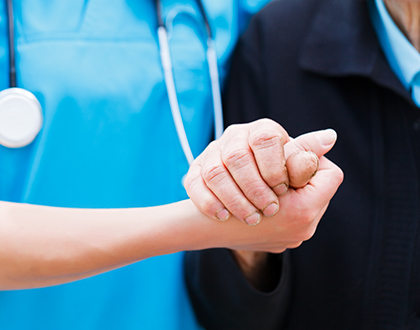 The COVID-19 crisis has underscored the need for a more cooperative relationship between medical equipment manufacturers and users. It is important to have options at all times. If not, it will result in higher prices and delays while we wait for needed service, and certainly necessary supplies. That's not an acceptable outcome for healthcare workers who rely on functional medical equipment and supplies to deliver life-saving care.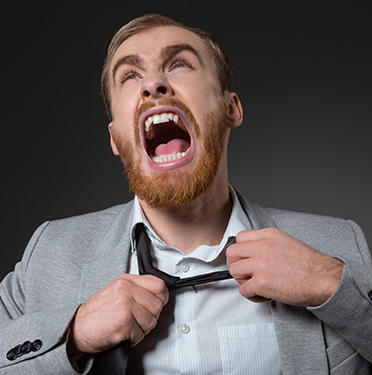 We'll Void The Warranty
Believe me; we've heard it all, when we first rolled out our instrument chemistries.  More so, when we received national contracts, including a sole source agreement, and it continues until today.  Not as much interference now, because we understand the tactics and methods, and importantly our rights. Don't be afraid to buy what you prefer, what meets the standards and at a substantial cost savings.

Restraint of trade is a type of economic injury that involves meddling with someone else's ability to conduct business freely. Anyone who does lose business due to someone else restraining their activities may have a tort case against the person or company whose behavior economically injured them.
Why you are right to buy Case Solutions
Case Medical's line of validated, sustainable, instrument chemistries meet all regulatory requirements and display the U.S. EPA Safer Choice label
Case Medical formulates and manufactures instrument cleaners, lubricants and maintenance chemistries that meet all ANSI AAMI ST79 requirements
Case Medical cleaners are validated to work with washer/disinfectors, ultrasonic cleaners, and for manual cleaning and pre-treatment
Case Medical has partnered with the U.S. EPA Safer Choice program and is a 2021 Safer Choice Partner of the Year
Case Medical provides super concentrated cleaners that are more economical and ready to use cleaners with more active enzymes
Case Medical, a U.S. manufacturer/formulator, provides products specifically designed to instrument processing
Case Medical products are safer, more effective, and preferred by stakeholders
Simply review our SDS sheets for safety and sustainability in mind. Access our national agreements for additional savings. Don't be held captive. Stand up to the equipment manufacturers when it comes to your right to decide what works best for your facility…what you are forced to use versus a product line of instrument chemistries that are highly effective, free rinsing, biodegradable, safe for our planet, validated and reduce costs, too. You might just feel freer for it. And, see your infection rates plummet.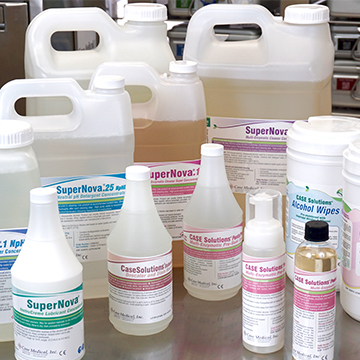 Continue to learn and develop
Visit us at www.casemed.com to learn more about our products and how they can help your facility lighten its impact on the environment for the good of us all.
Kindest Regards,
Marcia Frieze and the Case Medical team