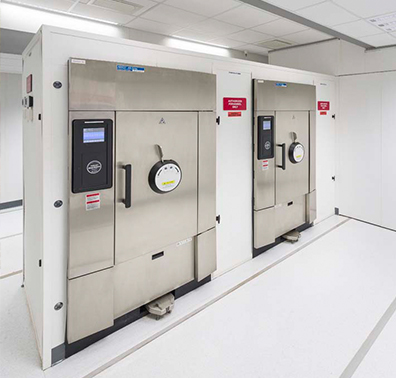 Parametric release for consistent outcome
There is a very important principle when it comes to operations, process and sterilization outcome called parametric release. What this means is that when all parameters are set and equipment properly functioning, the outcome will always be positive and predictable. When we cook, bake a cake, or utilize instrument chemistries for cleaning, each step in the process determines the outcome.  Forget to add the egg or baking soda in your cake recipe, you'll now have a pancake or a cookie instead of the birthday cake you planned for. If your temperature is too high what you are baking will be burnt and inedible.
Sterilization and cleaning are also science
We know that sterilization is a science with validated cycles and parameters. In a past blog, we discussed how cleaning is also a science with specific steps to follow and how each step has identified process parameters. Skip a step like rinsing and you'll have retained soil and also chemical residue on the device. Use the wrong detergent one that is highly acidic and more so alkaline, now your device is corroded and must be removed from service and replaced.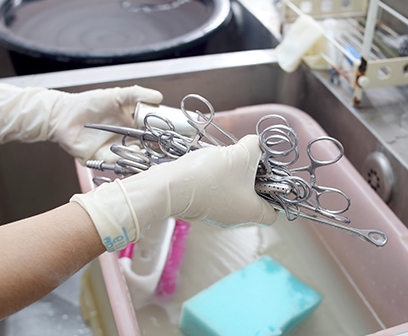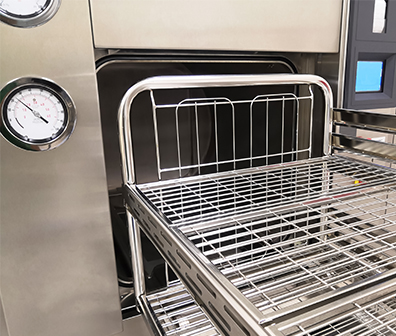 Keep everything constant and all will be well
The same principle can be applied to steam sterilization where time, temperature, pressure, and steam quality are constants. Low temperature sterilization is less forgiving as there are more variables that must be under control and various settings and cycles to choose from. Case Medical's SteriTite container has been on the market for 25 years and cleared by FDA for 22 years for the various low temperature sterilization modalities and cycles. Nevertheless, even under the best of circumstances things can go wrong.
Is it the container or the sterilizer or something else?
For example, we recently learned that one of our full-size containers commonly used for low temperature sterilization, failed in one low temperature cycle, but another much larger container with a heavier load worked great in the same sterilizer using a shorter, more challenging cycle. What's going on?  What we discovered was the former cycle was simply not dispensing an adequate amount of sterilant. However, the shorter cycle met all parameters and the container repeatedly passed.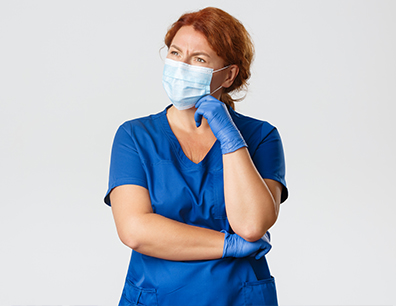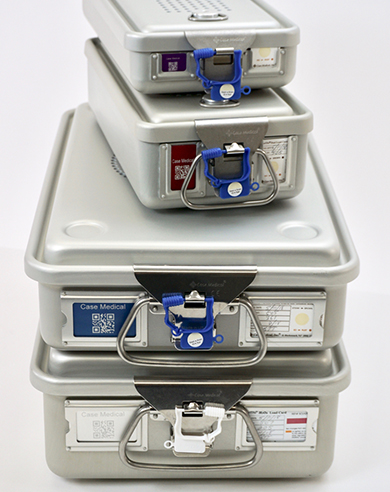 The SteriTite container, as a sterilization monitor
When container systems are validated and cleared by FDA for their intended use, worst-case scenarios are followed.  These include half the exposure time, end of shelf life sterilant and the most challenging load with lumened devices that meet the sterilizer manufacturer's claims. Thus, in the real world, the full cycle will now produce a consistent outcome, one that is positive and predictable. You can ensure that a properly cleaned and dry SteriTite container that has been validated numerous times by the sterilizer manufacturer under worst case scenarios and half cycle conditions that the cause of any error is elsewhere. Simply think of the container, not only as a chamber in the sterilizer or reusable packaging for the device, but as a monitor of performance, safety, and positive patient outcome. In fact, a validated sterilization container serves as an indicator that all is well. 
Case Medical's Commitment to Continuing Education
Looking for safer alternatives means a commitment to best-practices, science-based facts, and continuous improvement. We are pleased to offer our online educational webinars with CE credits from HSPA and CBSPD. On September 15, 2022, please join us as we host a webinar on "Best Practices for Processing Flexible Endoscopes". Click to register
Visit us at www.casemed.com to learn more about our products and how they can help your facility lighten its impact on the environment for the good of us all.
Kindest Regards,
Marcia Frieze and the Case Medical team