According to the Poison Control Center:
"During the past decade, the use of cleaning wipes has increased substantially. Cleaning wipes are available for a variety of surfaces. They are used to clean multiple types of hard surfaces such as stainless steel, countertops, and glass. Some people may develop reactions on their hands or other skin surfaces after using disinfecting wipes. To reduce the risk of unwanted adverse events when using disinfecting wipes, first consider whether the use of these products is truly necessary."
What the EPA says...
Although the general public doesn't think of a disinfectant as a pesticide, according to the EPA, it is. "Pesticides designed to control microbial pests such as viruses and bacteria must have data proving their ability to kill these pests." For instance, did you know the EPA doesn't differentiate between toxic and non-toxic disinfectants? Some contain hazardous chemicals and most are highly alkaline, and certainly not safe to handle without PPE. Simply refer to the SDS or look at the label. Use gloves, eye protection, and avoid toxic fumes.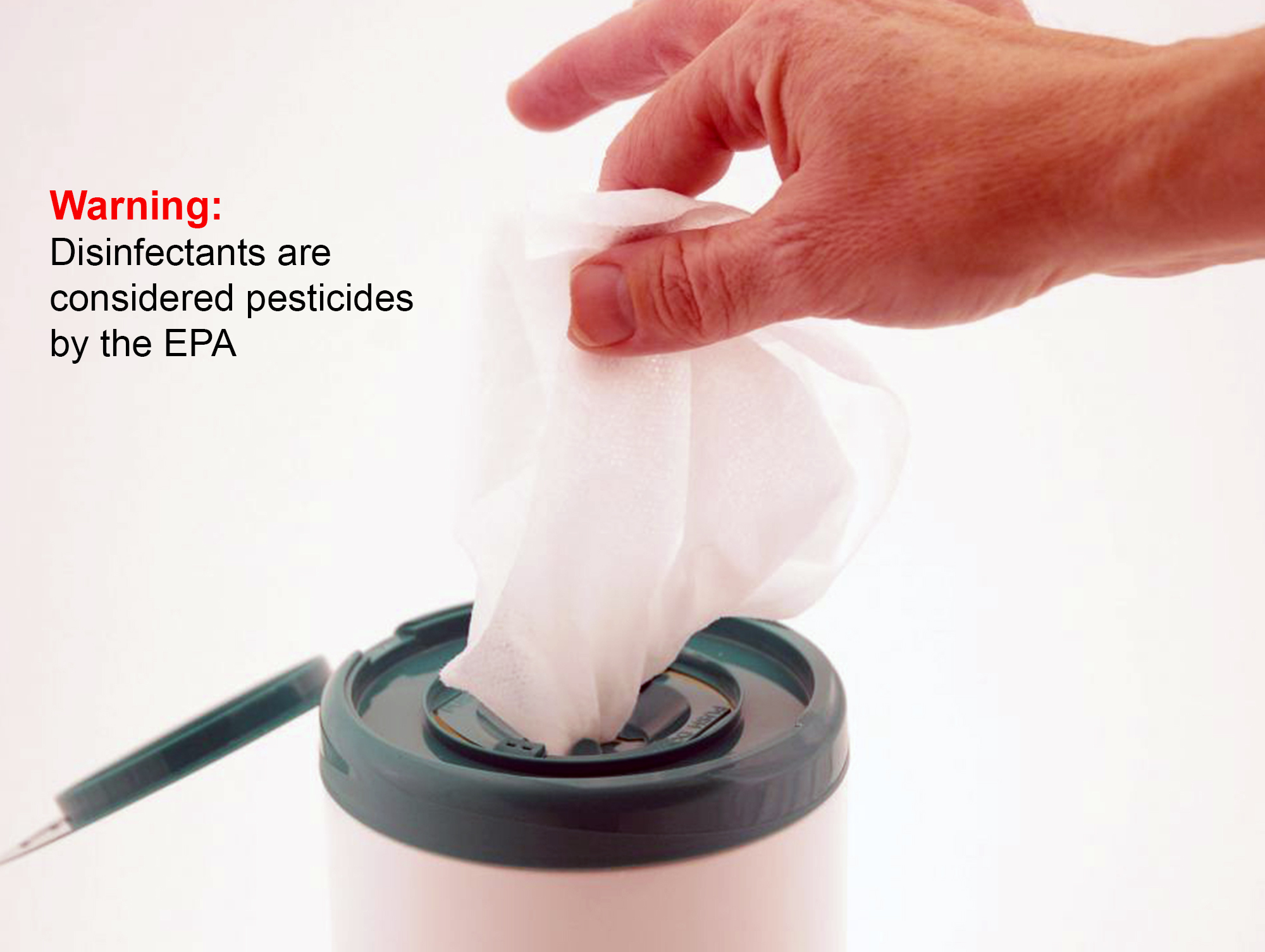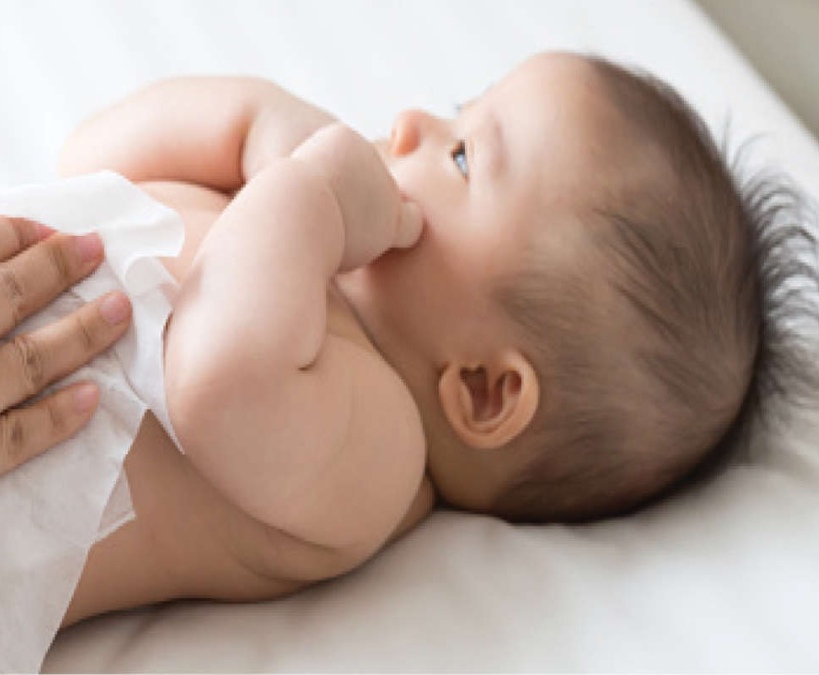 Some are… Some aren't
Single use wipes have become very popular for cleaning surfaces, wiping baby messes, for personal care, and throughout healthcare facilities for numerous purposes. Afterall, they are convenient, easy to use, single use, and come in a handy package. Wipes have even become popular for "cleaning" and disinfecting medical devices. In fact, folks have told us that they are using environmental or germicidal wipes to decontaminate sterilization containers, even ours. It saves time especially because they can avoid rinsing and drying. Then, they wonder why their devices are showing signs of corrosion turning white, or black, or shades of gray.
To rinse or not to rinse, that is the question
Correct practice with hard surface sanitizing wipes is pre-clean, rinse, sanitize, but common practice skips rinsing entirely and perhaps even the cleaning step. Several studies have shown that using surface wipes, even disinfecting wipes spread bioburden and microorganisms. Researchers at Cardiff University say that while wet wipes might be super handy, they're also not actually doing what they're meant to. After testing seven types of wipes used in hospitals, they found the efficiency of the wipes at removing traces of MRSA bacteria, clostridium difficile, and Acinetobacter from surfaces was not up to scratch, and in some cases even spread the bacteria.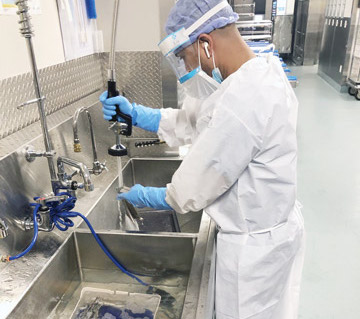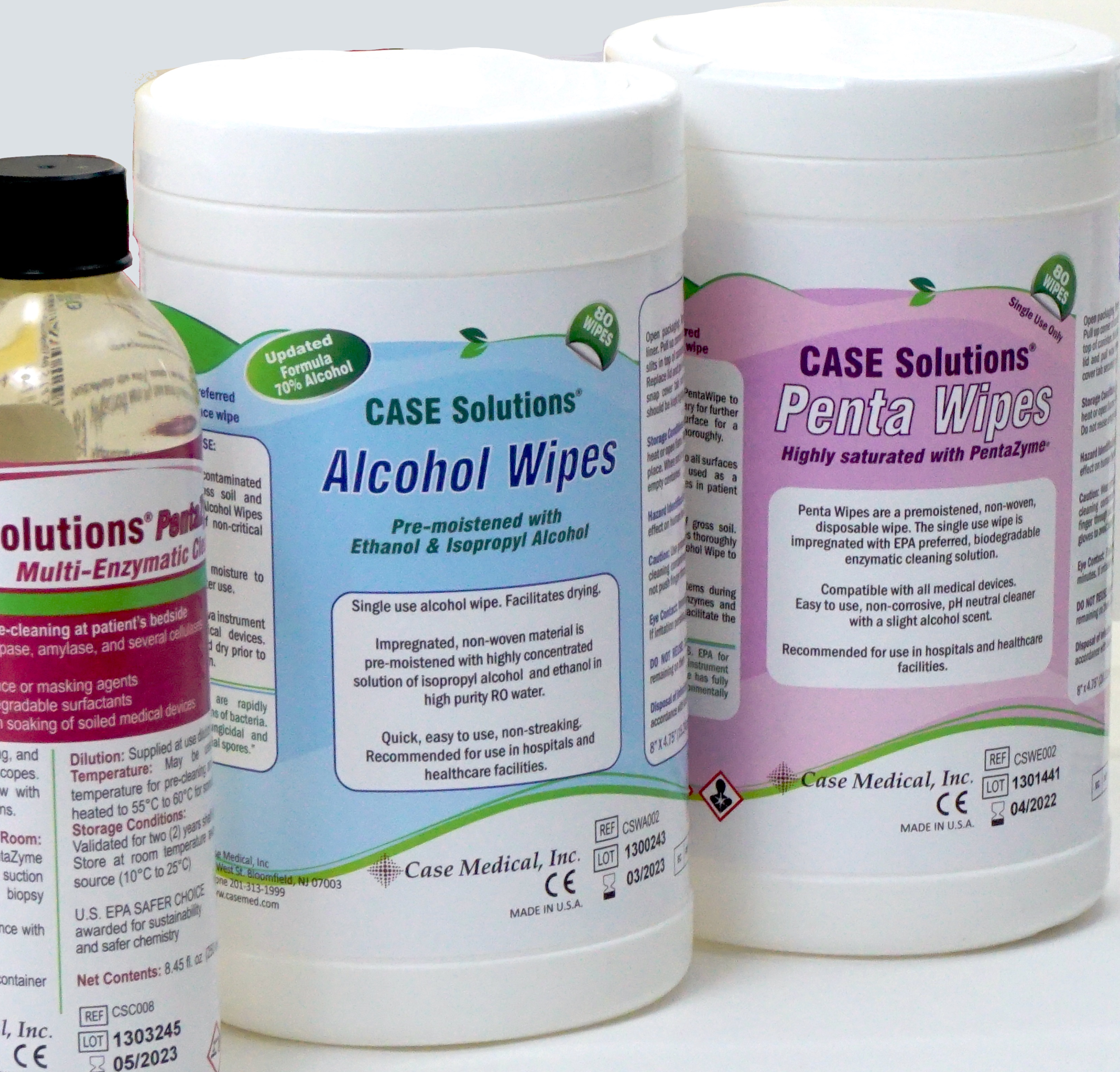 Not all wipes are created equal
It's time to take down the notion that all wipes are a safe and effective way to clean and disinfect everything from medical devices, non-porous surfaces, and even rigid containers and trays. Simply put "They do not clean and may not be safe." That is why Case Medical formulates and manufactures enzymatic and non-enzymatic wipes that contain Safer Choice Awarded "Cleaning" Solutions. Our cleaning products have no caustic or toxic ingredients, and we recommend rinsing thoroughly after application. For a one two punch, use PentaWipes followed by our Alcohol Wipes for sanitizing those non-porous surfaces.
Hard surface sanitizing wipes as discussed, are not the benign cleaners referred to in marketing literature. Here's a common example, "When used as directed, it will also effectively clean and disinfect non-critical and semi-critical instrumentation. Compatible for use on most hard non-porous surfaces." In fact, read the label. Here is what this same manufacturer says, their "___ wipes may cause irritation of the nose, throat and upper respiratory tract. High vapor concentrations may produce nausea, vomiting, headache, dizziness, drowsiness, weakness, fatigue, narcosis and possible unconsciousness."
Safe and Effective
Remember when handling caustic chemicals or disinfectants, read the label and use the appropriate PPE. This is one reason why at Case Medical we design, formulate, and manufacture instrument chemistries, and other products specifically designed to work together, for the benefit of patients, and the safety of the staff. We are proud to be a U.S. EPA Safer Choice Partner of the Year for the 4th time in 2021 and to display the Safer Choice label on our cleaning products. Looking for safer alternatives means a commitment to best-practices, science-based facts, and continuous improvement.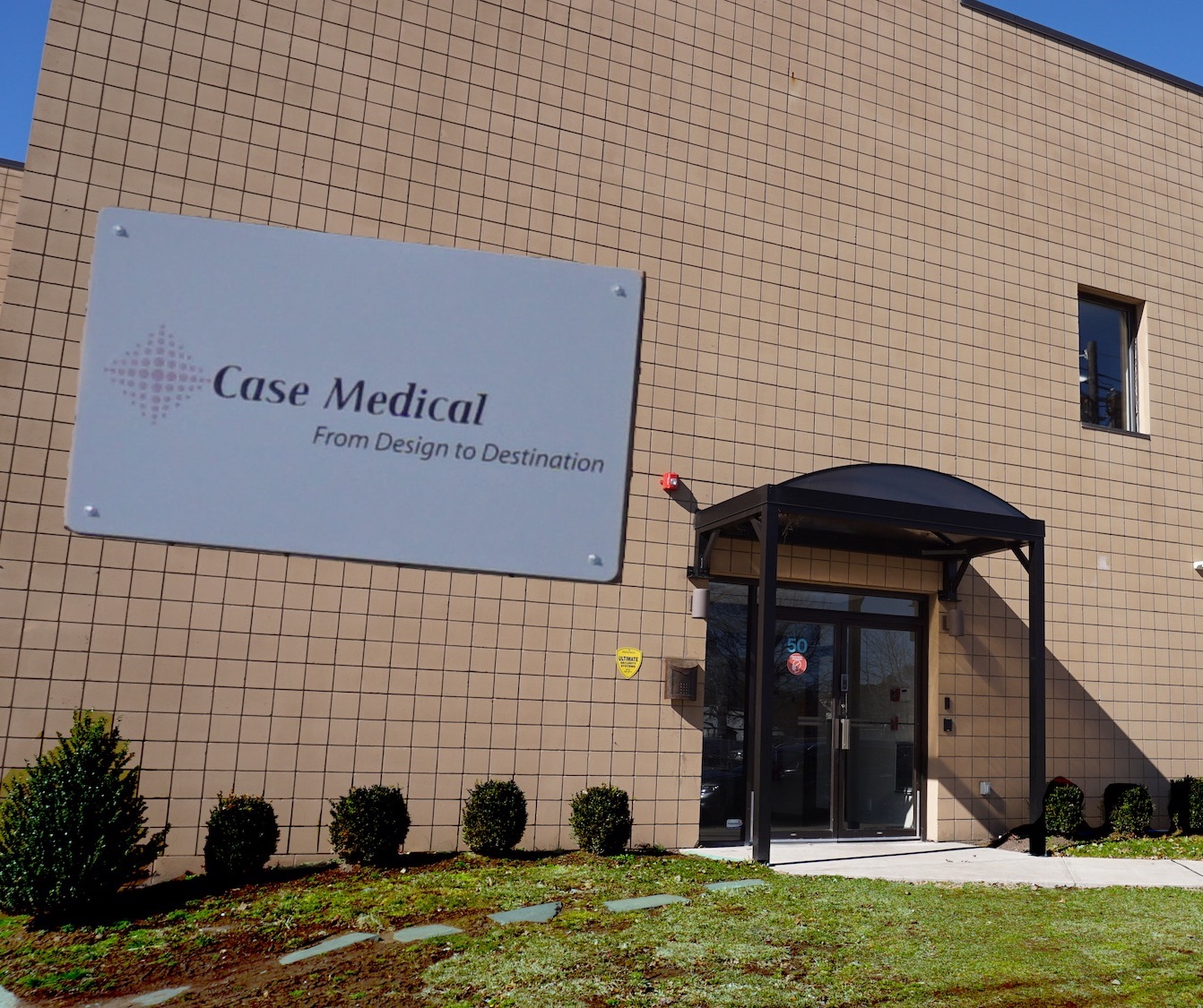 Visit us at www.casemed.com to learn more about our products and how they can help your facility lighten its impact on the environment for the good of us all.
Kindest Regards,
Marcia Frieze and the Case Medical team