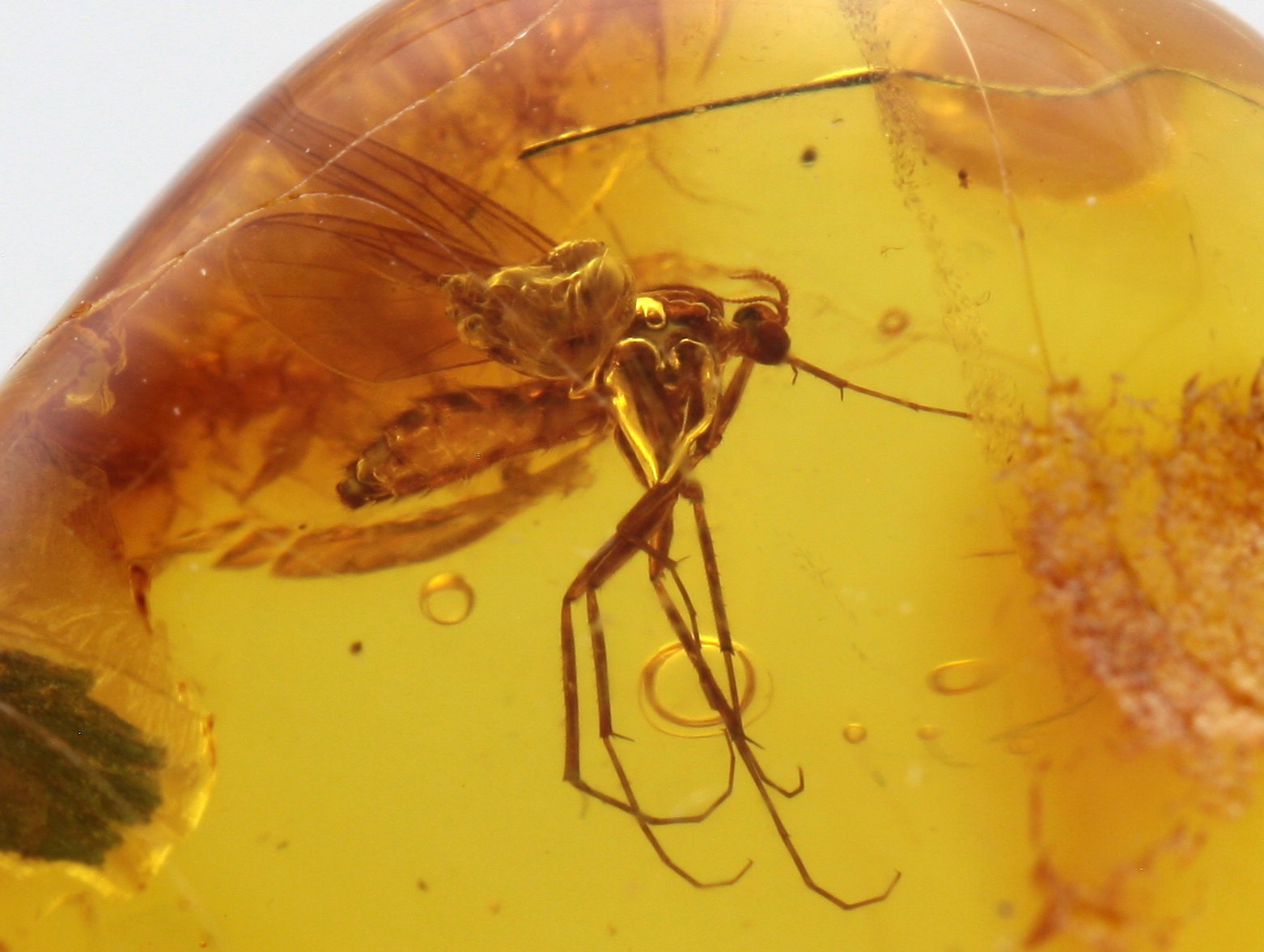 Like a bug in amber…
Gels can preserve tissue and bioburden under a tough to remove clear coating. Jurassic Park, the book and movie, was based on the notion that mosquitos were so well persevered in amber that dinosaur DNA could be recovered after millions of years. Well, pre-cleaning gels work much the same way, after a short time a sticky skin forms, trapping contaminants beneath a bubble and becoming virtually impervious to removal. While it may appear to be wet, easy to use and convenient, and designed to prevent soil from drying onto used instruments; is it wet or just an illusion?
In reality pre-treatment gels act like a plastic bubble, enclosing soil and bio burden with a sticky goo, much like the ancient bugs caught in amber. Just try to remove the gel residue. In fact, it may render the pre-cleaning step a waste of time. Haven't you heard the statement before "SPD is going to do it anyway…". When we dig a little deeper into what happens with gel a whole new picture emerges. Can it even be removed? What is that entrapped under the bubble? Can it be rinsed away?
Point of Use Cleaners
Initial point of use cleaning makes a huge difference in the effectiveness and efficiency of all the cleaning steps that follow. Frankly, point of use cleaning may be top of the best practice list. While there are several enzymatic and non-enzymatic pre-cleaners to choose from, gels may just about be the least effective, yet most commonly used. A pre-treatment gel may look wet when applied, but this is more "abracadabra" than science, still looking wet, but becoming even more difficult to remove as it dehydrates.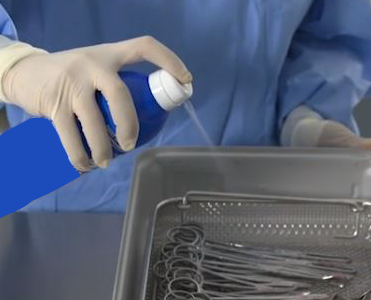 Seeing Is Believing
Here at Case Medical we've done side by side time lapse studies specifically looking at how effective a gel product is over our PentaPrep® enzymatic and CasePrep® non-enzymatic pre-cleaners. The results consistently show that the gels form a protective barrier against rinse removal of under lying bioburden and soil. These pictures illustrate how gels coat and preserve the soil sample on our CaseSoil® Indicator coupon, upon application and after a 5 minute soak and a 15 second rinse. As you can see the red soil sample patch treated with the gel persists throughout the process of rinse, air dry and final reveal. Need we say more? See for yourself, click on the button below.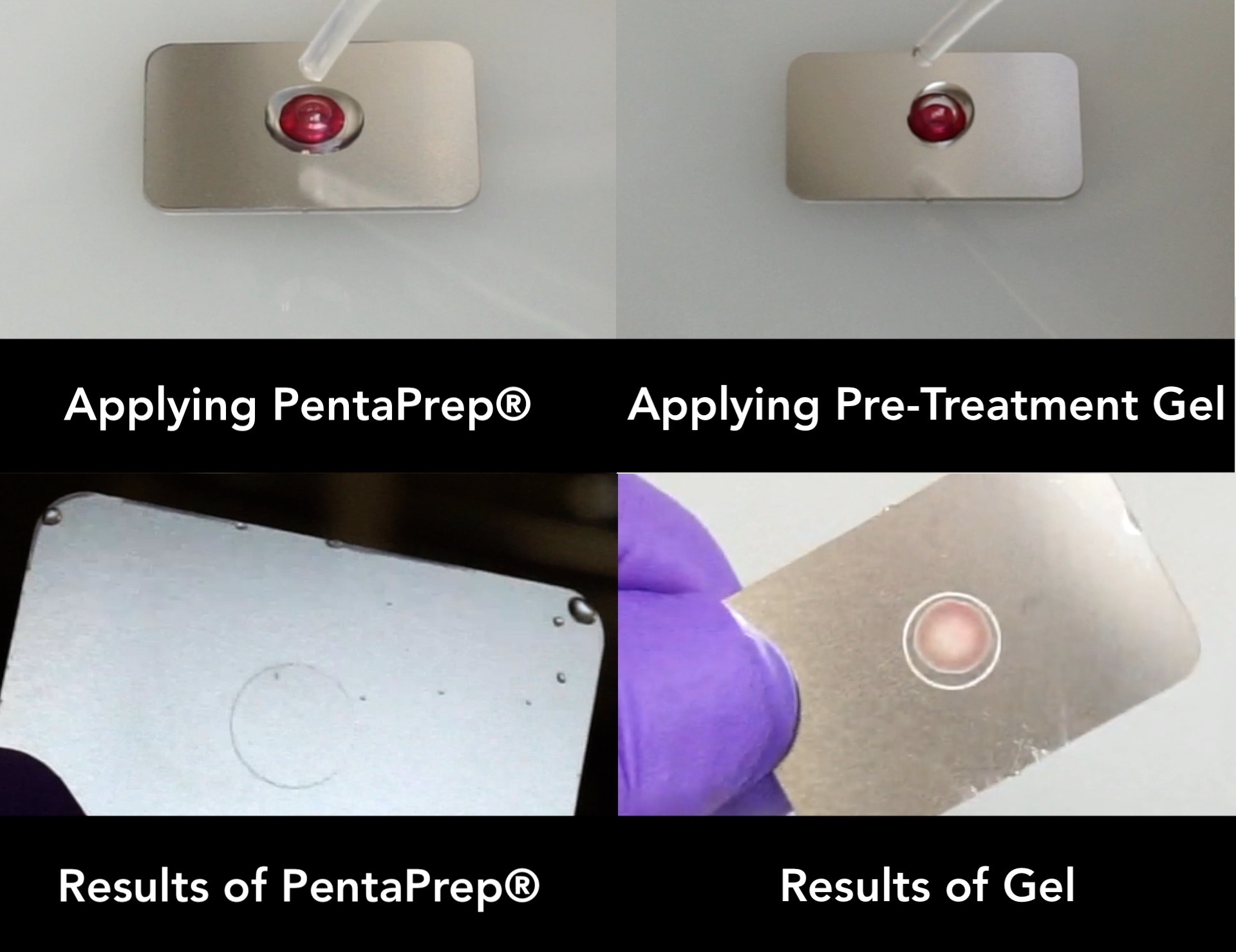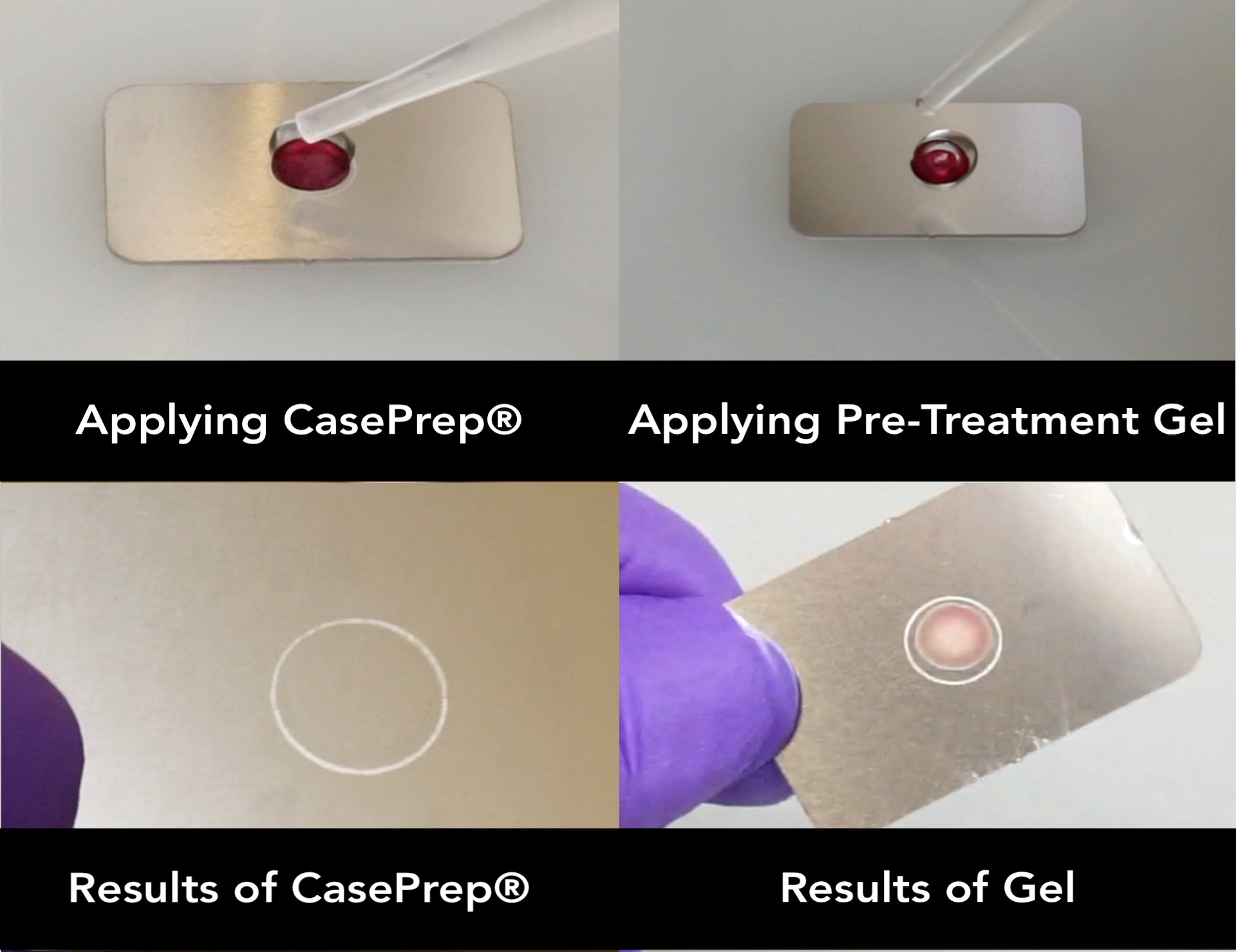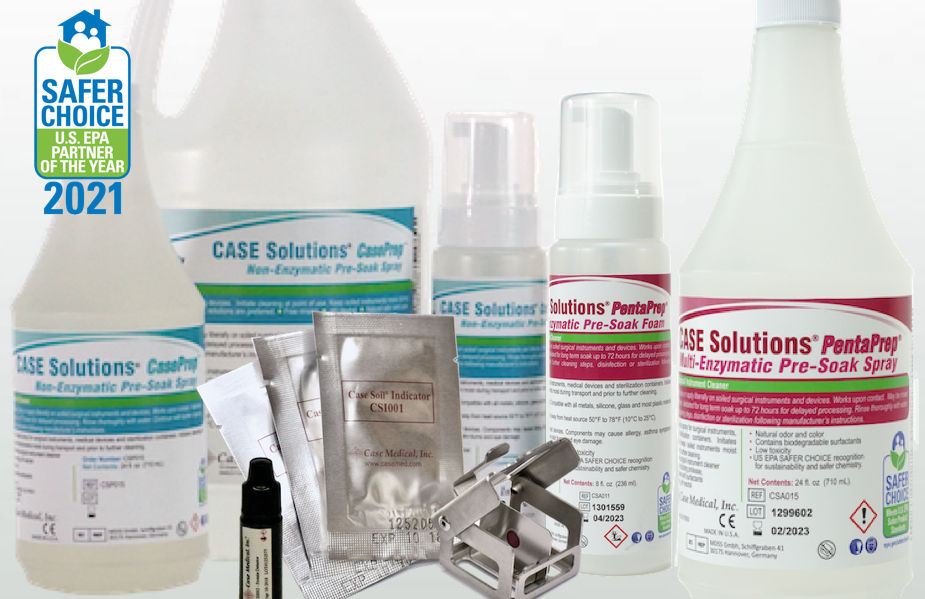 At Case Medical everything we design, formulate, and manufacture is a solution to a real-world need. In this instance our PentaPrep and CasePrep pre-cleaners solve the problem of pretreatment on soiled instruments by initially preventing drying, but more importantly they are highly effective cleaning agents which immediately go to work breaking down soil and bioburden. PentaPrep and CasePrep over time can dry but rinse freely under the flow of water leaving no residue behind. Don't believe us, use our protein detector to provide a secondary check.
Follow up with U.S. EPA Safer Choice labeled Case Solutions and SuperNova cleaners in the sink, the ultra-sonic, the automated washer, and even the cart washer for dependable cleaning power. Believe in science, not illusion. There is no magic to the importance of instrument processing, it takes validated products, attention to detail, and your dedication to positive patient outcomes.
Online Education for July
Join us on July 7, 2022 for our online educational offering Loaner, Loaner, Where are You? a webinar on managing loaner sets. We will be offering two sessions for your convenience, one in the morning and a second session in the evening. You're eligible to earn CE credits from HSPA and CBSPD as well.
Visit us at www.casemed.com to learn more about our products and how they can help your facility contribute to positive patient outcomes and lighten its impact on the environment for the good of us all.
Kindest Regards,
Marcia Frieze and the Case Medical team