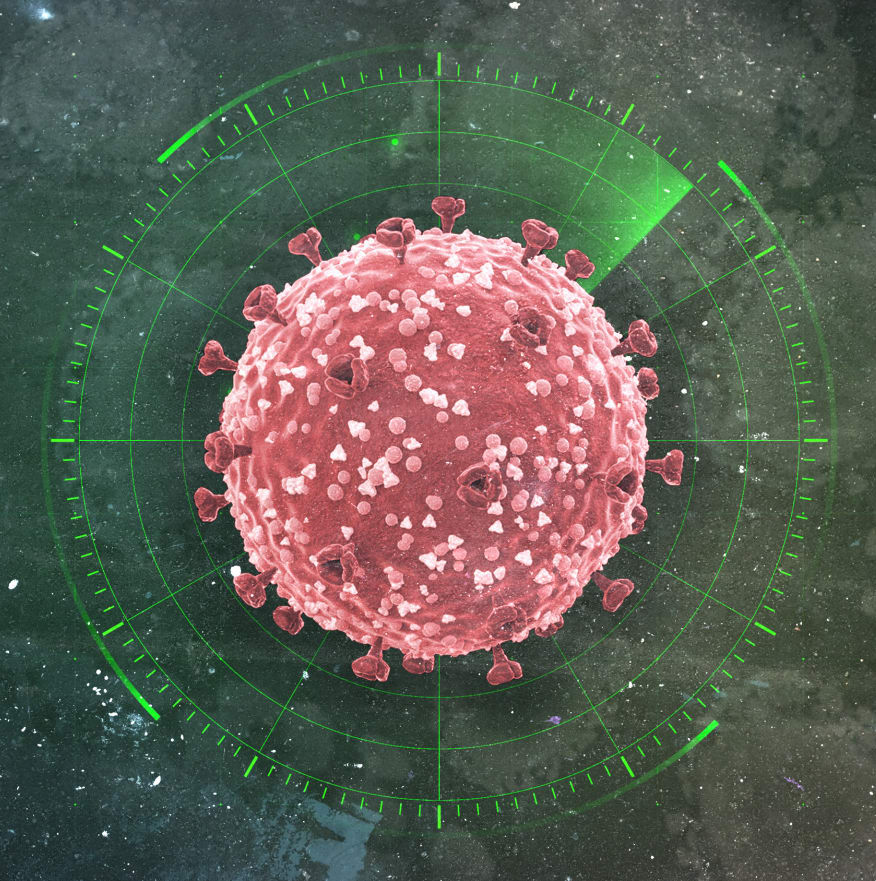 The new variants raise questions…
With 557,014,072 cases world wide and 88,847,699 cases in the U.S. alone, COVID19 is far from over. BA.4 and BA.5 are the fastest-spreading COVID-19 subvariants yet. The two latest versions of omicron appear to evade protection from vaccines and previous infections more easily than any others before. As of July 2, the subvariant BA.5 was responsible for nearly 54% of COVID cases in the U.S. BA.4, a similar subvariant, accounted for nearly 17% more, according to the latest data from the Centers for Disease Control and Prevention. These new variants are spreading quickly, likely because they snake past some of the immune defenses acquired by vaccinated people, or those infected by earlier variants. Experts are particularly concerned that the number of COVID cases has been greatly under counted and the U. S. hasn't landed a reliable way to track transmission levels.
Variants of concern
Health experts across the globe are signaling alarm as they begin reporting that Omicron BA.5, is currently outpacing other variants in infection and has become the dominant strain in the U.S. There is great concern that the BA.5 variant has the ability to re-infect people within weeks of initially contracting the virus. The concern no doubt is the pending wave in the fall. Vacines are still expected to provide some protection against severe disease. Vaccine makers are hoping to provide an updated booster by the fall that incorporates Omicron BA.4 and BA.5 strains.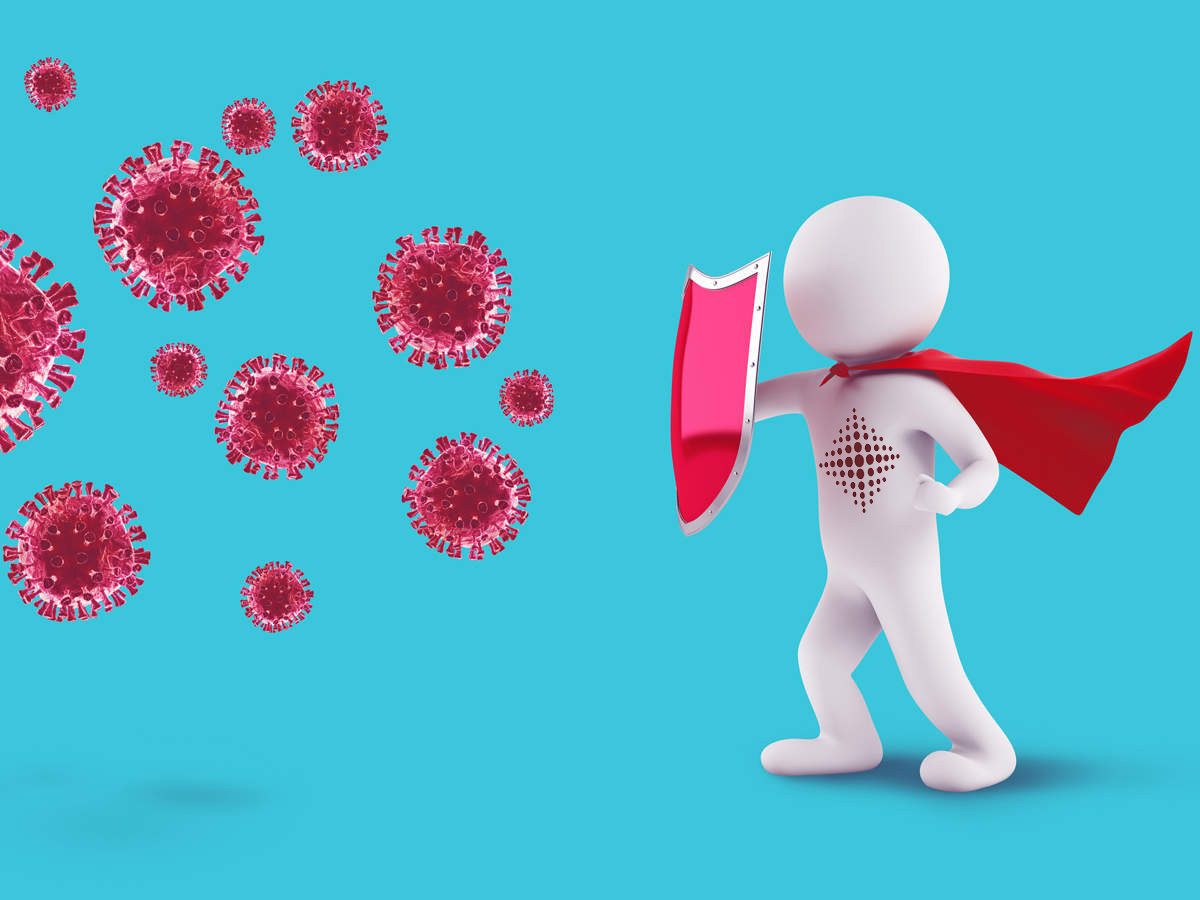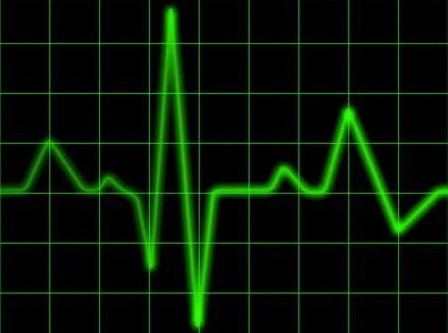 Experts monitor the data as new strains take over
For now the U.S. is in a sustained management phase with efforts to keep things under control. Some surveillance programs, like waste water monitoring to track the amount of virus present in sewage, continue. However, the Federal government recently removed resources from COVID testing and surveillance programs. According to one expert this will leave the U.S. "...pretty blind as we move into the fall." We should not let our guard down because BA.5 is so very contageous.
Omicron more transmissible or deadlier?
According to the CDC, the Omicron variant spreads more easily than the original SARS-CoV-2 virus and the Delta variant. Indeed, what doctors are seeing is an increasing number of people who have been infected then becoming infected again after as little as four weeks with what's almost certainly BA.4 or BA.5. The ability for strains BA.4 and BA.5 to reinfect individuals who would in previous waves of Covid-19 have had stronger immunity has led some experts to start calling this latest strain the most transmissible yet.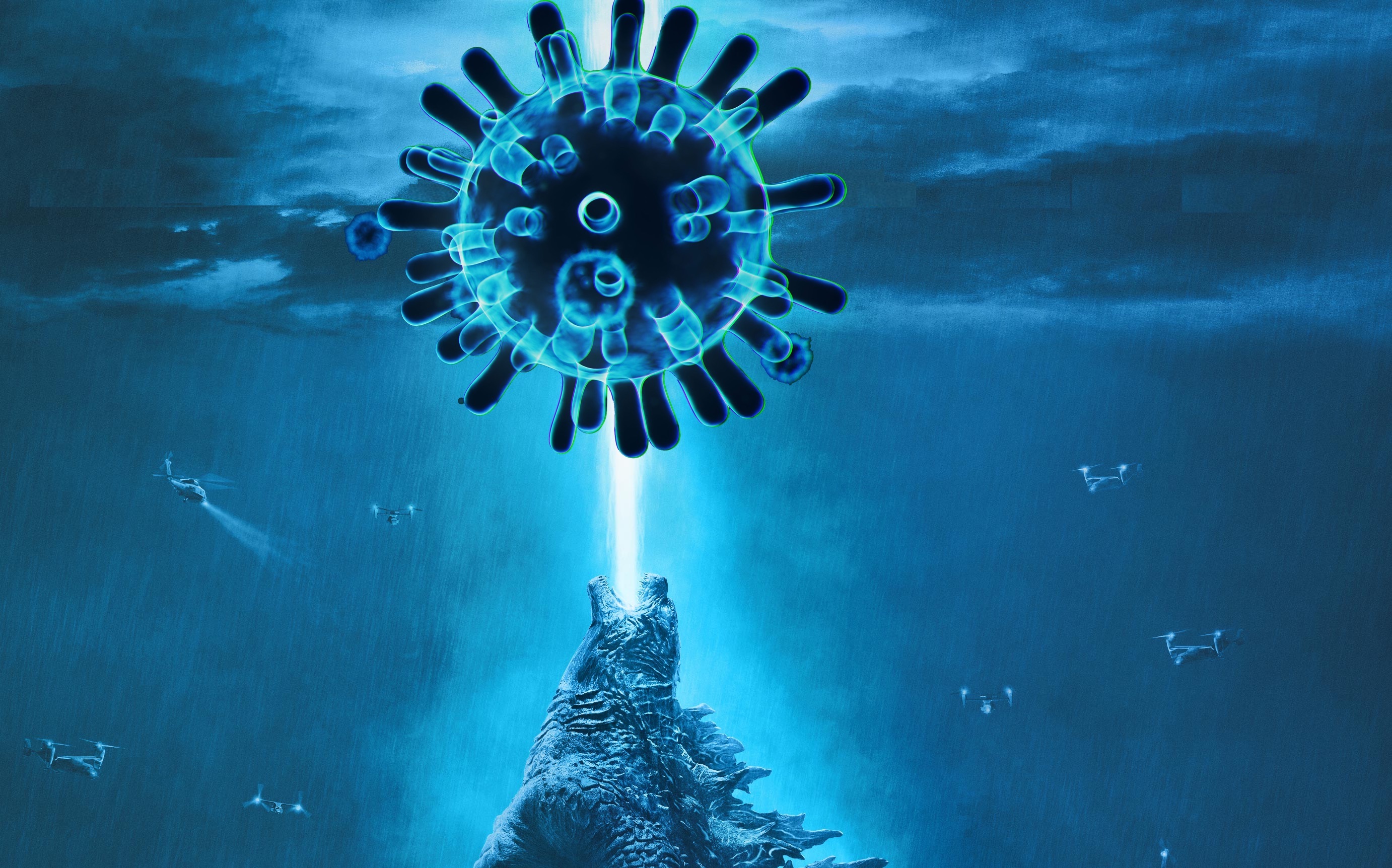 We're not there yet
There is no evidence that BA.5 causes more severe disease, although studies have shown BA.5 can evade antibodies from vaccines or previous infection. According to Professor Jason Salemi from the University of Florida, "If we ever got to a state where people were getting infected, but wasn't causing any severe illness anymore... then we would no longer care so much about cases." In closing he says, "But let me be clear, we're not there yet."
5 Simple steps
Here are some simple and effective means to better protect yourself in the face of an ever-changing virus. You should continue to take the following precautions:
Wear a high-quality mask in all public indoor settings and around crowds outside
Stay up to date on vaccinations
Test before and after travel or gatherings, or if you were recently exposed to someone who has COVID-19
Wash your hands and use hand sanitizer
Stay home, if sick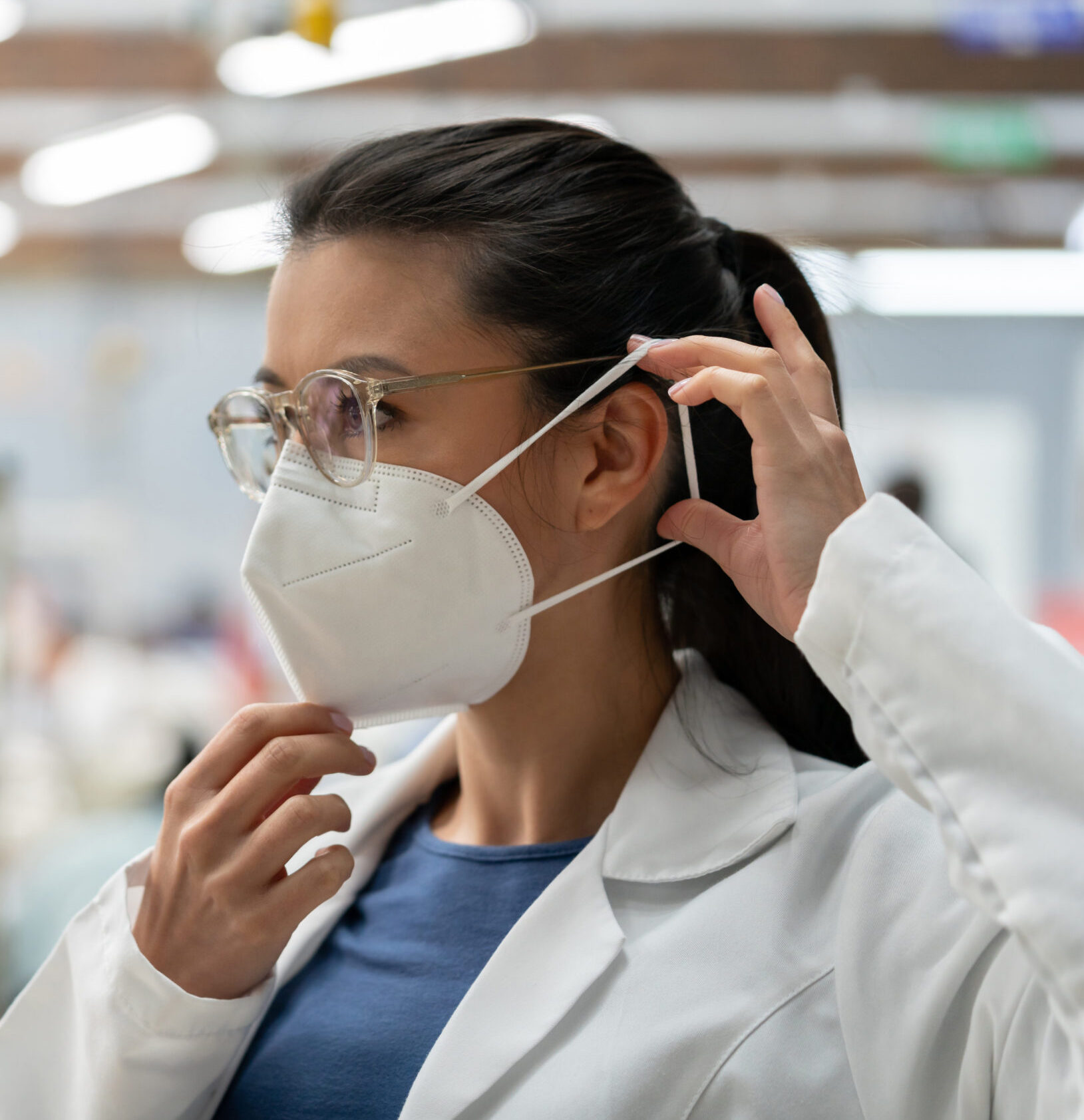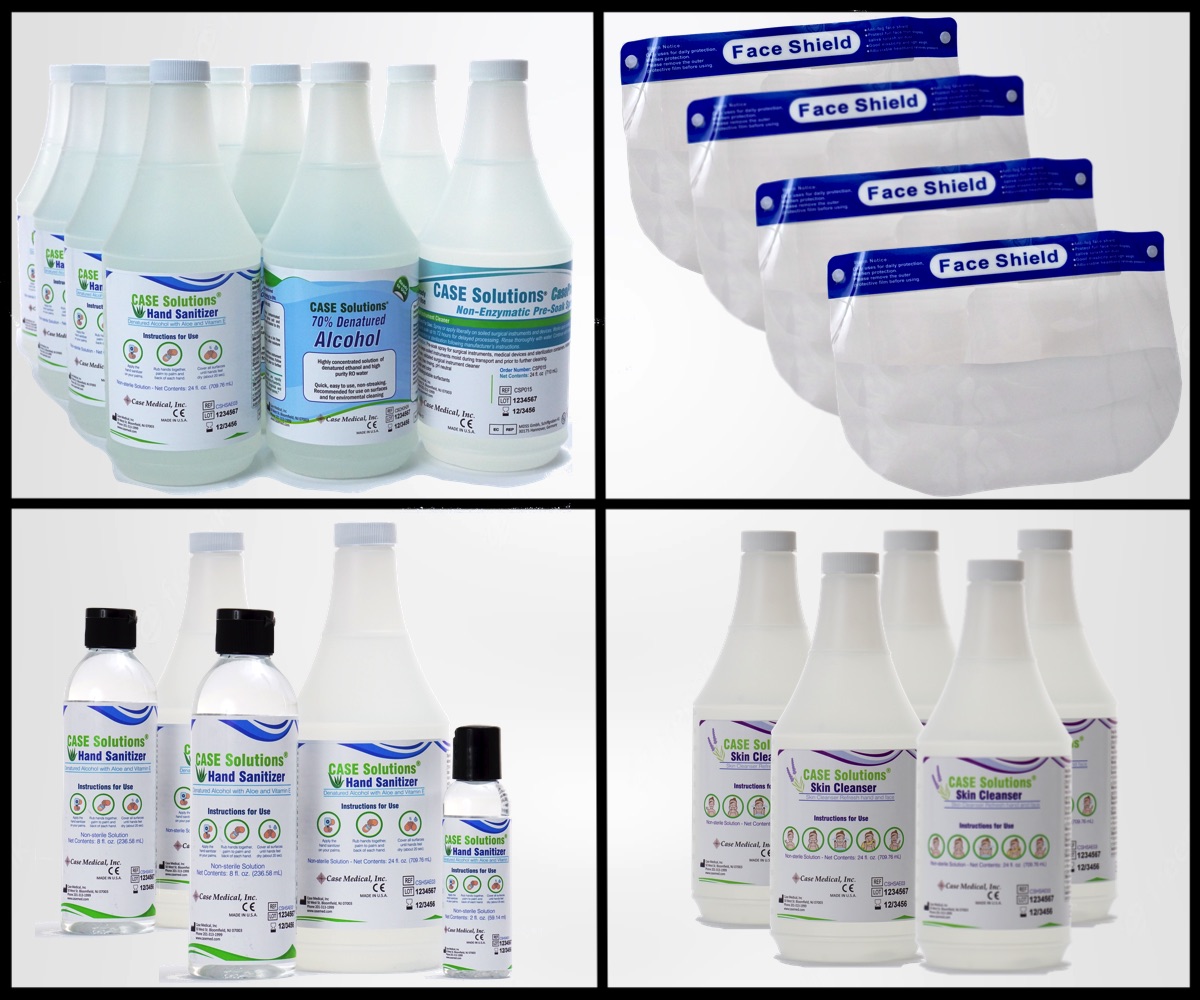 Product focus
Case Medical is here to help our friends in instrument processing and in the healthcare community with cleaners, sanitizers, cleansers, and face shields. We continue to offer our FDA approved hand sanitizer with 70% alcohol, Aloe, and Vitamin E. Our formulations meet CDC and FDA requirements to be highly effective and gentle on your skin. Our new CaseCare Skin Cleanser formulated with EPA Safer Choice ingredients is now available for personal care. Case Medical develops products right here in our New Jersey facility that meet your needs and those of the patient. Contact us today at
[email protected]
. Become a perferred customer and join our
Auto-Buy procurement program
for uninterrupted supply of all necessary consumables.
Join Us
On August 11, 2022 for our next online educational offering The Case For Rigid Containers a webinar on the benefits of converting from conventional blue wrap to universal, rigid containers and how you can protect your investment. We will be offering two sessions for your convenience, one in the morning and a second session in the evening. You'll be eligible for CE credits from HSPA and CBSPD as well. Register today.
Visit us at www.casemed.com to learn more about our products and how they can help your facility lighten its impact on the environment for the good of us all.
Kindest Regards,
Marcia Frieze and the Case Medical team