Consider the maintenance and support required for today's SPD
Starting with the big stuff including steam sterilizers, cart washers, instrument washers, steam generators, ultrasonic cleaners, and more… all need calibration, service, and repair at various times. Ensuring your instrumentation is ready for surgery requires multiple steps, from multiple inspection points of the instrument to routine maintenance, and proper care and handling.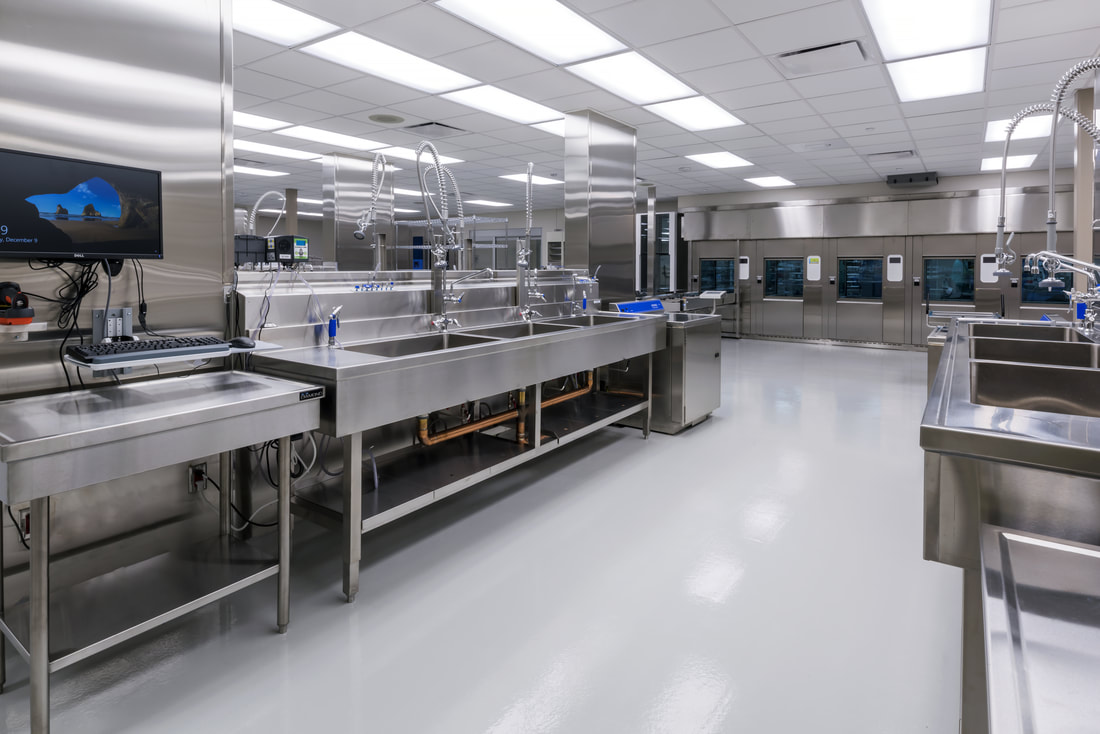 In many ways a medical device manufacturer, like Case Medical, and SPD share common challenges. Here at Case Medical with 90 plus machines requiring regular monitoring and maintenance, consider how a failure of equipment or in any of our process steps can mean lost time, productivity, and revenue when products end up being scrapped.  While our situation can lead to unforeseen events, in healthcare patient safety and outcome are directly affected when equipment fails.
In a nutshell, routine maintenance is simple, small-scale activities (usually requiring only minimal skills or training) associated with regular upkeep against normal wear and tear, such as cleaning, clearing drains, and checking your power source. Monitoring your equipment can provide the warning that something is awry.
Consider the advantages of routine monitoring of equipment and process
What if your biological, chemical or wash indicator failed?  Would this be viewed as a need to change the indicator to one less effective and easy to pass or would it give a strong indication that you need to investigate and act now?  Regular monitoring can reveal when a process might be failing. Imagine having a wash indicator fail, would you repeat the test using a less effective monitor or would you investigate, to find the root cause of the problem? Here, at Case Medical we validate our products, processes and equipment using worse case scenarios to ensure that only the safest high-quality products and services reach you, our customers.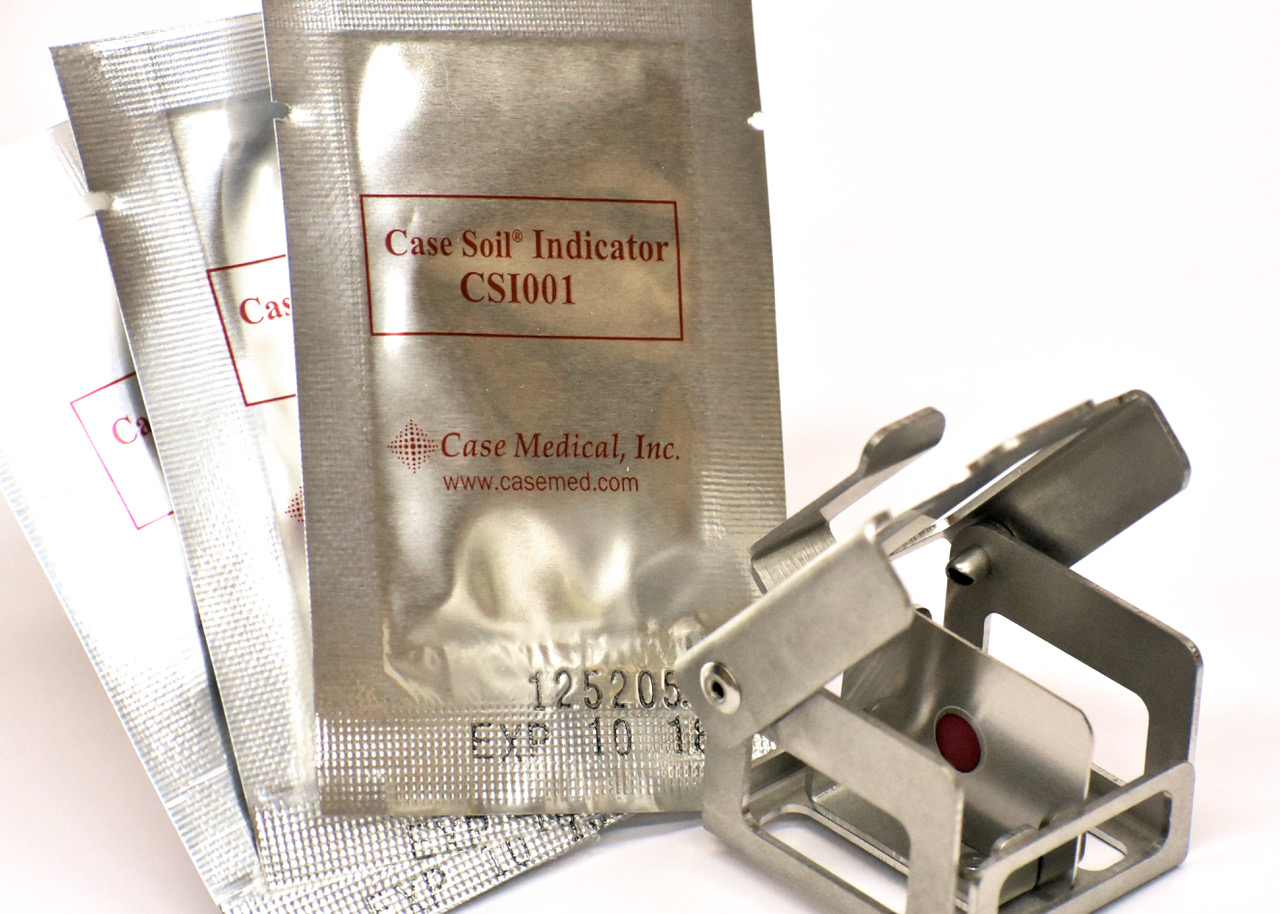 That is why we offer
Case Soil
our best in class wash indicator for monitoring your automated washers and ultrasonic cleaners. Case Soil is the most representative wash monitor available. Similar to indicators used in test laboratories our wash indicator includes the type of soils commonly found on used surgical devices, i.e. sterile blood components, fats, carbohydrates, proteins, organic and inorganic salts on a stainless steel occluded substrate.
While some may believe that 'WET LOADS ARE OKAY", at Case Medical we say, NO WAY!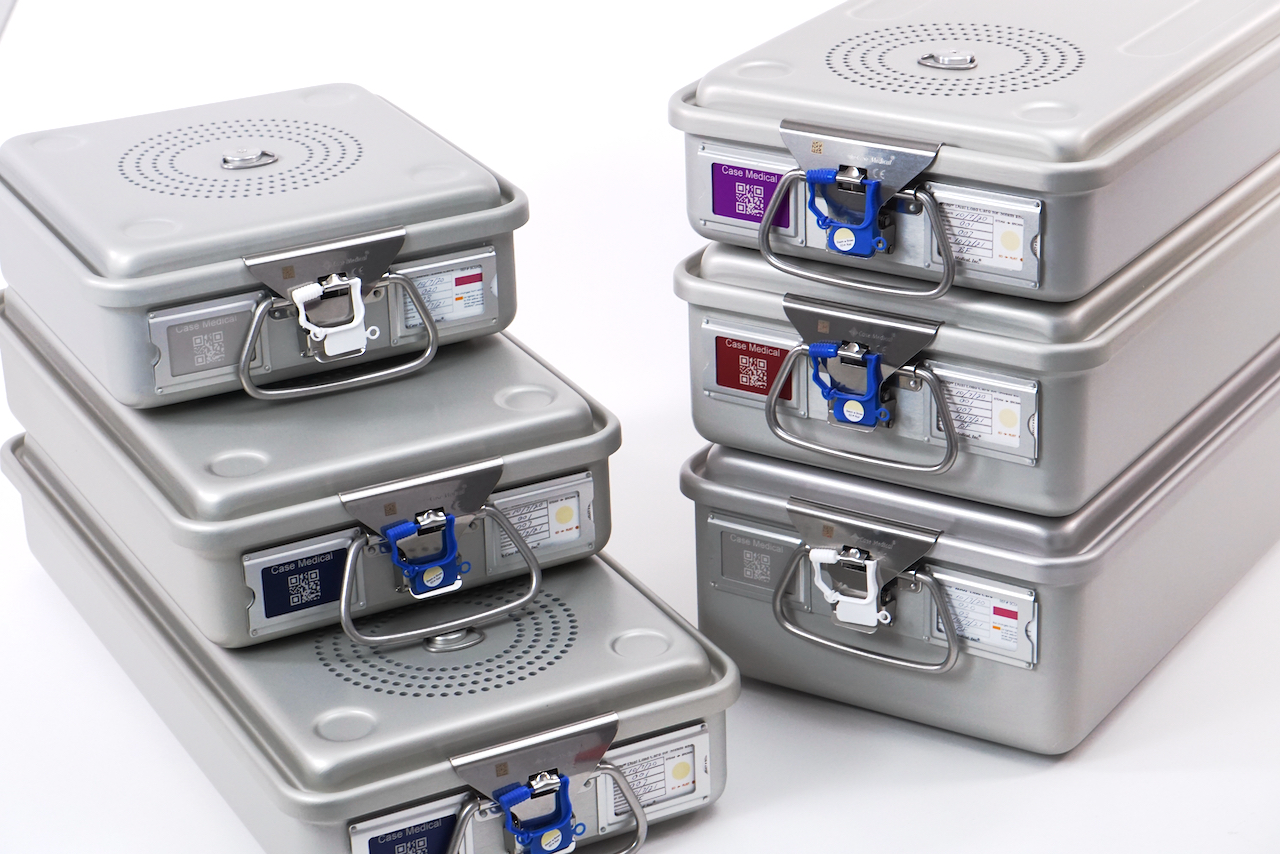 We adhere to best practices and good ole common sense.  Water or moisture in a sterilization container is a breeding ground for microorganisms.  We consider wet loads to be a failure in process and an adverse event to be investigated.  If IUSS is necessary in an emergency situation, Case Medical provides three options, use our filter-less FlashTite valve, use our paper filter with our SteriTite universal container and document if IUSS is truly required, or consider avoiding IUSS entirely. We reduced the amount of dry time required for terminal sterilization, did our risk analysis, and obtained FDA 510k for a 5 to 8 minute dry time with our SteriTite container system and paper filter.
Preventive maintenance is the systematic inspection, detection, correction, and ultimately prevention of failures, this type of maintenance is often done by a highly trained outside company. When working with such a company or your in-house biomed technician, it is imperative that you know whether your service is performing the maintenance as promised:


Ask to see a checklist of the maintenance items they are performing. Get in writing what will be accomplished during a scheduled visit. True preventative maintenance will decrease downtime in production by avoiding or delaying major shutdown and repair situations. Preventative maintenance should also decrease the amount of higher cost service that is incurred for breakdown visits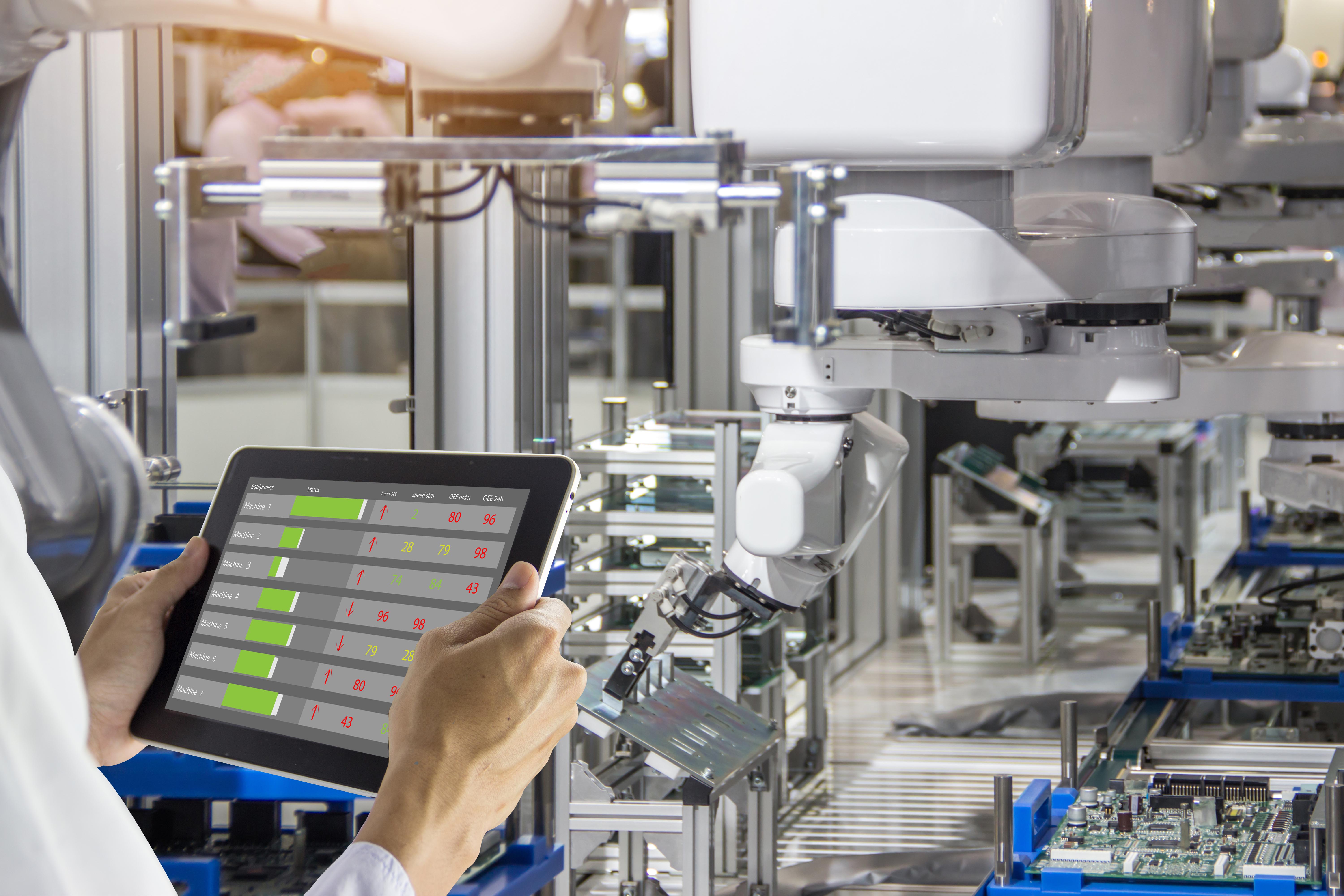 The two processes of 'preventative maintenance' and 'routine maintenance' when done correctly, can extend the life of instrumentation and prevent or lower capital costs of replacement which can be dramatic. 

Keep in mind this applies to large complex equipment and continues right down to a simple pair of scissors or a clamp.  Monitoring and digital documentation provide the warning and the necessary learning to avoid unexpected downtime and a preventable crisis.
Contact us at

[email protected]

for further information and to request a demo of CaseTrak360 and our digital maintenance software.
Join us on Thursday, December 9, 2021 for our next educational webinar, Sustainability or How Healthcare Can Save the Planet.
Kindest Regards,
Marcia Frieze and the Case Medical team